Mobile users won't give you a lot of their time but if you're to succeed in online ecommerce in the next few years you need to grab their attention. Typically, they are on the go, perhaps in the back of a taxi or standing on a street corner, looking for information they need immediately. Trawling through a website looking for what they need is not an option. Mobile commerce consumers need big and clear call to action buttons that provide them with what they want – fast.
To get the best response from your mobile phone website, you need to identify the most effective call to action buttons for your customers. Call To Action buttons are those buttons that get the customer performing an action, preferably not closing the website and looking for another one! A Call To Action button prompts the browser to call, email, buy or any other number of actions that can generate leads and revenue for your business. With limited space on mobile websites, choosing which Call To Action buttons to place is crucial to its success. The question is: what do customers need and want from you?
What Your Buttons Need To Say
There is no one size fits all when it comes to the best call to action buttons. In fact, some of the best call to action buttons are those that are personalised directly to the particular situation your client finds himself or herself in when considering purchasing from you. For instance, 'Discuss with a mobile website designer' specifically focuses on an action made for those looking for a mobile website design. We've considered different industries to bring you the most important call to action buttons for your type of business.
Professional Services:
Accountants, Banks, Lawyers and Doctor offices should have call to action buttons relating to contacting the office, understanding the services it offers and finding its location. 'Our Address', 'Call Us' and 'Our Services' are examples.
Hospitality, Restaurants and Bars:
'Make a reservation' 'Find Us' and 'Our Menu' will give your customers easy access to the three major types of interactions they have with your business.
Online Retail Stores:
It's important for online retail stores to make the process of information discovery and payment as simple as possible. Your online store should include big buttons that say, 'Search', 'Categories' and 'Buy Now' as well as options to open up the pictures of your products larger so as to see details very clearly on your mobile website.
Education and Classes:
Yoga classes, language classes, events or anything with a varying schedule of things taking place need a clear 'Schedule' or 'Timeline' button as well as strong outlines of the various classes available. They also need 'Location' and 'Contact' buttons.
Maintenance Services:
Hairdresser, nail salons and car mechanics face tough competition from local competitors. Design a mobile website with buttons that show your 'Services & Pricing', 'Location' and 'Client Testimonials' to build rapport and trust quickly.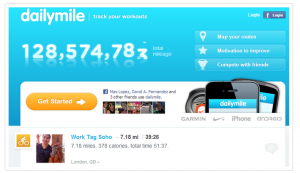 What Your Buttons Need To Look Like
Design primarily relates to building something to look like what a customer wants. When considering the design of your buttons consider:
Size:

Buttons must be big enough to make navigating with a thumb easy.

Simplicity:

Simple is always better when it comes to a great customer experience. Strip away excess information or hide it under an 'Other' or 'Misc' button. Keep the experience simple and clean.

Style:

Ensure your buttons are inline with the design of your website. Now is the opportunity to continue your branding with colours and shape.

Situation:

Think of the situation your customers will be in when viewing your mobile website. What sort of mind frame are they in? What language are they using? Match your design and choice of words by making your mobile website fit their situation.
Customer experience is king. Consider what your customer needs from your mobile website design and provide it to them – in a big, sexy, easy to understand call to action button!