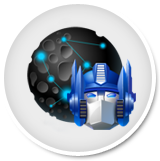 Get peace of mind with our support team
Don't let website problems cost your business money. Online competition is getting tougher, engage users with a great experience and convert them to your business rather than losing them to a competitor.
We take the stress out of supporting and maintaining your website and our reliable and professional team are ready to support all of your online services not just your website with affordable fantastic 24×7 customer support.
Why do I need Website Support and Maintenance?
Is your website performance and stability important to you?

Do you rely on your website to generate leads, sales or service your customers?
Ensure your website performs at its peak with proactive monitoring and speedy fixes to issues.
We fix most issues before our customers are aware there was one.

Don't miss out on business because of your website

If your website is experiencing problems, prospective customers will leave and most likely never come back.

Competition for website traffic is fierce, don't just get users to your site only to see them leave soon after due to issues, you are missing out on business. Keep your site content fresh and relevant to them.

What does website support and maintenance cover?
Keeping the lights on

Maintenance of your website is important to ensure your website is running smoothly and your customers can always access it without interruption.

Maintenance includes security patches, software updates, backup and restore and database maintenance.

Solve issues and improve your website

Supporting your website includes resolving any issues you might be having with your website, tweaking your website to update it as your business changes and improve it as you get feedback from your customers.

Support includes problem solving, website changes, content writing, optimisation, monitoring, training or reporting.
To find out more view our FAQs.

For all your website support and maintenance needs, Call us 02 8073 4699
What are the available payment options?
We offer you the flexibility to choose a package plan that suits your budget and business needs. Go for our pay-as –you- go plans or get any of our custom website support packages.
Pay as you go:

This option is great for customers with a small website or client base or customers who just need ad hoc assistance.

You get the same quality support services just without the discounted rate or pro-active support and monitoring that comes from the monthly plans

You may want to try and test out our pay-as-you-go services before you decide to choose your website support package.

Support and Maintenance Plans

Our support and maintenance plans are designed to keep your website running at its peak performance.

Some of the ways we help our customers with our support plans include proactive work such as monitoring and security patches where we monitor your website for issues, prevent any malicious attacks pro-actively, or upgrade your systems with any of the latest security patches.

With our support plans benefit from greater value for money paying up to almost half of the pay as you go support rates and can receive bonus hours.

Availing Website Support is as simple as sending out an email

Our team can support you any way you like. You can call us on 02 8073 4699, you can email us support@CompleteCloud.com.au, you can chat with as at any time or you can login to our Support Centre with your secure client login and create a new request.

Get the latest status of all current and previous requests and track all activities related to your services in our support centre.

Looking for website support? Call us 02 8073 4699
Why should you choose Complete Cloud?
At Complete Cloud, we take the stress out of supporting and maintaining your website. Our reliable and professional team is always ready to support all of your online services not just your website with affordable fantastic 24×7 customer support. We refrain from using technical jargons and our effort is to speak in a language that you can understand and is relevant to your specific business.
Making it easy

Have you ever had issues with your website and didn't know where to turn? With Complete Cloud you now have a team of professionals to support and maintain your website. All you need to do is send us any information you have related to your business website along with your login details and we will take care of the rest. Our Support process is easy to understand and we keep you updated of all activities related to your website.

Peace of mind with an initial website audit

We begin with a detailed and comprehensive audit of your website. This helps in identifying any existing issues as well as potential issues that need to be addresses. Get a health statement for your website to have clarity of where is excels and what needs improvement!

Expert Professional Help

Complete Cloud is the one stop shop for support needs related to any of your online marketing services not just your website.

We have trained professionals in every area from hosted email, website hosting, online marketing, websites, online stores to web application development.

Don't bounce around between multiple companies to support your online activities; at Complete Cloud we can make your life easier by supporting all of them at one place.
Our friendly customer support team is available 24×7 over phone email and chat!