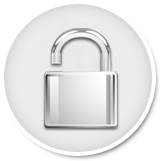 How SSL works
Secure Sockets Layer (SSL) is a web security technology that encrypts data being transferred from your website (server) and your clients' computer (web browser). The data is sealed to ensure only the sender and the recipient can view the data. Each SSL certificate contains identification information about your company and is authenticated by a third party to ensure it's authenticity.
Website transaction encrypted

During an online transaction, an SSL Certificate encryption turns sensitive data such as credit card details into data only readable by the two parties.

Browser checks certificate

A web browser then checks the SSL Certificate to ensure that the website is legitimate.

Data transferred

Once verified, the browser and server communicate to process the encrypted information.

Security Assurance

A golden padlock appears in the browser on sites protected by SSL to inform users that the site is protected. You will have a closed padlock with static trust mark to display on your site.

Get professional help, Call us 02 8073 4699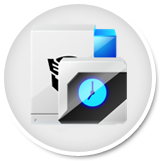 What will SSL do for my website
SSL certificate will increase customers trust in your website. There is still some concern around buying online and handing over credit card details. Many consumers look specifically for the SSL certificate to ensure it is trustworthy site and will not buy from you without it.
Strongest industry encryption

128 / 256 bit encryption allows each visitor to use whichever is the strongest encryption available to them.

Warranty options to suit you

Each certificate comes with a warranty on the transactions made using it. You can choose the certificate that provides you with the appropriate level of warranty for your site from $5,000 to $10,000.

Quick provisioning

Our fully automated provisioning process will have your certificate issued and installed on your site in no time.

Free installation

With any Complete Cloud hosted service, the installation of your SSL certificate is completely free!

Get unmatched 24*7 support, Call us 02 8073 4699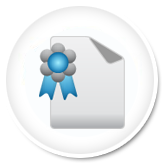 We have SSL covered
Complete Cloud offers a cost effective SSL solution that will strengthen your brand and is compatible with most browsers and smart phones. Provide your customers with peace of mind about the security of your business.
Cost effective SSL

We provide world leading SSL and corresponding customer service at an unbelievable price.

High compatibility

Our certificates are compatible with 99% of browsers and smart phones ensuring your website security has maximum effect.

Strengthen your brand

Your certificate will show your company as the validated owner of your site, increasing your customers trust in you.

Unbeatable 24×7 support

We provide you with 24×7 phone, email and chat support whenever you need it.