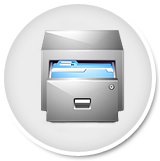 Increase productivity and stop losing documents
SharePoint service allows your team to share documents, information and ideas easily. It cuts down a significant amount of wasted time in users searching for the latest version of a document and dramatically increases your team's productivity.
Manage documents and your company's knowledge

Never wonder where the latest version of a document is. Easily share and edit documents or have them approved before they are shared.

Automate and streamline your business processes

Create task lists, leave or expense forms or coordinate projects and schedules with ease. Take the burden out of your daily activities by making them intuitive and automating them.

Communicate and share knowledge

Create an intranet and allow your team to find and share knowledge. Create announcements, knowledge-databases or discussion boards. Create dashboards that provide you with a consolidated view of what's happening in your business.

Access from anywhere

Host SharePoint in your office or in the cloud and access all your company information from any PC with an Internet connection. There is no software to download and no reliance on a single server, PC or drive for your documents.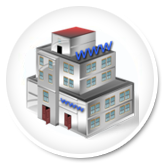 Create a more efficient and less stressful business
As customers are becoming more and more demanding, you need to spend less time fulfilling the order and more time with your customers or improving your products. Use technology to make you more efficient and bring some fun into your day.
Do more with less

Empower your team to be more productive by combining their key activities in one place and simplifying the way they access the information they need.

Reduce admin and make work more fun

Create a more enjoyable environment where your team can easily interact with each other on what they are working on without the admin overhead.

Take control of your IP and build on it

Don't lose IP (intellectual property) every time an employee leaves your business. Instead, capture it and empower your team to use it, build on it and keep it up to date.

Drive innovation and increase profitability

Create a culture of continual improvement. Allow people to interact naturally as they do in social media and encourage collaboration and feedback.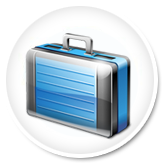 Focus on your key drivers to increase profit
We implement technology to achieve clear goals and solve problems. Our focus is on your success and ensuring we achieve a excellent ROI for your business.
Where are the bottle necks in your business?

We can help you identify the blockages in your business and then use Share Point services to create a solution to remove them.

What will help you achieve your goals?

We never implement technology for the sake of it. Our focus is to use technology with a purpose in mind, to help you achieve specific goals in your business and increase your ROI.

No cookie cutter model

We understand no two businesses are alike and we implement solutions that will work specifically for your business.

Your success is our success

Our business is based on the success of our clients. We succeed when we help our clients succeed.

Need Assistance?

Live Chat

Contact Us

02 8073 4699
Our Clients
Adding a dash of glamour to your business promotions. Take a look at some of the clients we are proud to be associated with.