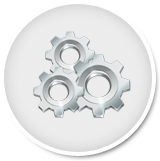 Get started with our easy set up and fantastic support
We take the hassle out of getting you started by assigning you a dedicated set up consultant so you are up and running with minimum impact on your day to day business activities.
Set up preparation

You will need to provide us some information on your current email. We will ensure there is as little disruption to your business as possible.

Your dedicated expert will get you set up

No hassles! set up expert will migrate your mailbox seamlessly without disruption.

We're here to support you 24×7

We provide you with 24 x 7 phone, email and chat support. We are here when you need us because we know how important your email is.

Customise Outlook to your requirements

You can easily manage your mailbox settings to suit your requirements with our intuitive control panel.

Talk to our experts, Call us 02 8073 4699