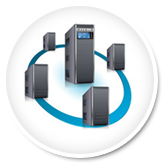 File sharing and backup made easy
Get your team working together efficiently with automatic file synchronisation. If you're not in the office and need access to your files, that's not a problem with online storage. Your files are accessible from your mobile device or any web browser.
Works like a local drive with the benefits of the cloud

Just like your local or network drive, your team can share and work on files together through PC's or devices connected to the internet. This is because with online storage, all files are in the cloud.

Get your team working on the same page

Get industry-leading technology that allows users to synchronise files across multiple teams and workstations. File synchronisation means you'll never work on an outdated document again.

Access files from anywhere with mobile and browser access

Even if you're not in your office with online storage, you can access your files through a secure web interface on another PC or on your mobile device.

Keep your files virus free

All online storage files are automatically scanned to make sure they have not picked up any un-invited guests.

Take your business to the next level, Call us 02 8073 4699
Advanced Enterprise features at a small business price
Enterprise backup, restoration and security features help your business run smoother and are now at a price range you can afford.
Hassle free automatic backup

With automatic cloud backup, you'll never worry about data loss again. Files are continuously backed up as they are changed.

Easily restore the files you need in the case of a lost file or PC

Restore an individual file or kick off a PC synchronisation within minutes. New PCs are easily synchronized within minutes. Our team is always here to help if you need us.

Your files are secure with industry leading security

The only people who can access your files are authorised by you. Files are secure with robust  AES-256 encryption and admin-controlled keys while being sent and stored.

Reduce your Internet traffic

Files that are changed can be synchronised within your network rather than over the Internet significantly reducing your Internet traffic.

For Professional Support, Call us 02 8073 4699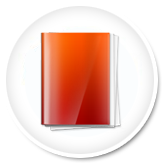 Manage your files the way you want
Our specialised team will set up your cloud online storage and backup to suit your business needs. You still have full control over how you want your files to be managed.
We set it up for you

Our data management consultants get you up and running by setting up your files in the way most suitable to your business.

Manage your files how you want to

Advanced settings are available to give you full control over how your files are accessed, managed and backed up.

Protect sensitive files

Protect your most sensitive data by easily restricting files to those team members who should access them.

Define your backup to suit you

Customise your backup solution by, selecting the data and frequency of your backup and deciding how you want your files backed up.

Get Expert Help at Complete Cloud, Call us 02 8073 4699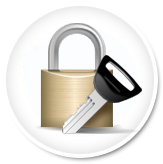 Unlock the knowledge in your business
Watch your business grow by empowering your staff to access and share internal knowledge with each other.
Make it easy for your staff to access information

The great wealth of knowledge contained in your staff members can be unlocked by making it easier for your staff to access and share that knowledge.

Is your current data structure working for you?

Is your team finding it difficult to locate the files they need? Our data management experts can help you put a structure in place that works for you and your team.

Don't worry about leaving files behind again

Ever been out of your office and left an important file behind? With cloud online storage you can access information when you need it, regardless of where it is stored.

You are never alone when you have issues

We provide you with 24 x 7 phone, email and chat support. We are always here to support you when you need it.

Need Assistance?

Live Chat

Contact Us

02 8073 4699
Our Clients
Adding a dash of glamour to your business promotions. Take a look at some of the clients we are proud to be associated with.