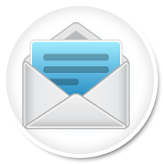 Personalized email and more
Get personalized exchange email for your organisation and present your company in a professional way. Manage your contacts, calendar and tasks in a central location and take them with you where ever you go.
Present a professional image

No more Gmail, Yahoo or Hotmail accounts. Your exchange email can present a professional image with your own domain name.

Manage your contacts

No need to store contacts on your phone and risk losing them. Now you can, manage them in one location in the cloud and access them from any of your devices. When you switch to a new phone, your contacts will be downloaded in minutes.

Organise your day and your tasks

Manage your day with a calendar linked to your exchange email. Share it with your team. It's time to throw away the post it notes and manage your tasks from one location, accessible from anywhere.

Losing your phone or laptop doesn't mean losing your data

Have you lost your phone or does your laptop need replacing? Your data is stored on our exchange email server and it takes minutes to configure and start synchronising your data to your new device.

Get Personalised Email for your business, Call us 02 8073 4699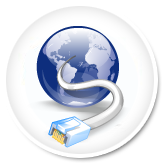 Access your data how you want from anywhere you want
Access your hosted email, calendar, contacts and tasks from any web browser or mobile device. We support Outlook, Thunderbird, Entourage + many more platforms.
Webmail Access

Take advantage of the cloud and access your email from any device that has an internet connection including your PC, smart phone or tablet.

Multiple Client Support

You can configure your exchange email on your favourite client Outlook, Thunderbird, Entourage plus many more. You can also forward emails to Gmail, Yahoo or Hotmail clients.

Sync your email to your mobile devices

Free push and ActiveSync for your mobile devices on iPhone, Android, Windows Mobile and Blackberry.

SPAM and Virus Protection

We protect your inbox from SPAM and run virus checks to reduce your risk of getting viruses

Need Assistance, Call us 02 8073 4699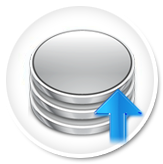 Quick set up and great support
Your personalised email account will be up and running in no time. If you have any problems we are here to support you.
Supported setup

We will guide you through the setup process so you are up and running no time.

Manage settings

Manage your mailbox settings easily with the intuitive control panel.

We support you whenever you need it

We provide you with 24×7 phone, email and chat support. We're here when you need us.

Online support resources

We provide you with online support resources for quick answers to common questions.

Learn more about hosted email, Call us 02 8073 4699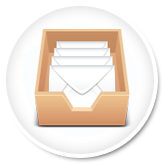 The best place to manage your emails
Our team members provide you with professional advice on your email options without the pressure of lock in contracts.
No lock in contracts

Our customers love our service so we don't need to lock them in. Pay as you go with no long-term contracts.

Generous mailbox size

We provide you with abundant space so that you don't have to worry about deleting your emails.

Professional advice

Like you, we run our business online and can provide you with advice on your email related questions.

Complete service offering

We can assist you with all your online needs. Save money and manage your services more easily by centralising them with one company – us!

Need Assistance?

Live Chat

Contact Us

02 8073 4699
Our Clients
Adding a dash of glamour to your business promotions. Take a look at some of the clients we are proud to be associated with.