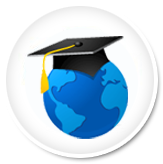 Communicate and build relationships with your clients
Don't leave your customers out in the cold. Nurture them and create highly personalised communications based on their preferences. We can also create the content and manage the process for you!
Build lasting relationships with your clients

Email marketing is one of the easiest ways to communicate with your clients. It provides a channel to scale the impact of your message and send it out to just a few or thousands of your clients at the click of a button.

Allow your clients to share your messages

Emails can spread quickly. Your clients can forward the email, share it on social channels or recommend to their friends to join your mailing lists. Make your message easy for your clients to share and spread.

Personalise your message and connect with your client

Create personally addressed and highly targeted messages for segments of your clients. Personalise information or offers based on customers preferences, past purchases or demographics. Increase profits by providing customers exactly what they want.

Create highly adaptive communications

Use real time customer feedback to modify campaigns mid stream and adapt your messages as they are being sent.

Take your email marketing to the next level, Call us 02 8073 4699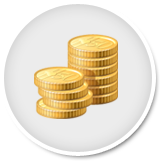 Grow your business and stay in tune with your clients
Keep your products at the forefront of your client's minds and maintain and grow your client base by understanding what they are after. Increase your sales with one of the most cost effective tools.
Cheap and cost effective way to communicate with clients

Email marketing is a very inexpensive marketing channel and can provide you with an extremely high ROI. Email marketing contributes 40-60% of sales of some online businesses. You would be hard pressed to find a more cost effective medium.

Build your brand and increase sales

Don't wait for your customers to come to your website. Instead, take your products to them and increase your sales. Email marketing can double your website traffic and sales. Regular exposure to your brand will also increase your brand awareness.

Be responsive to your clients needs

You can set up campaigns or messages quickly based on market demands. Got a new idea? You can trial an offer with a small segment of your clients to gauge the response immediately.

Wondering what your clients are thinking? Ask them.

The built in survey feature allows you to quickly create surveys and feedback forms. Find out what your customers are getting from your competitors that is really important for them.

Get started with email marketing, Call us 02 8073 4699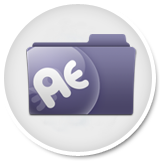 A flexible, cost effective easy to use way to communicate with your clients
Email marketing is easy to run from setting up and segmenting your clients to quickly creating your campaign using one of our templates. Send your campaigns, get instant feedback and track and improve your results at a fraction of the cost of other marketing channels.
Import existing and add new customers

Easily import existing customers with simple step-by-step instructions. You can also integrate lists with your website to ensure subscribers and inquiries are automatically added to your future campaigns.

Create campaigns within minutes

Use one of the many professionally designed templates or create your own customised campaign and get the right branding for your business.No previous experience is necessary to edit your emails in our word style editor.

Improve delivery and open rates

The inbuilt SPAM auditor will advise you on specific words that are likely to be blocked by SPAM filters to give you the greatest chance of reaching your audience. Our email client compatibility tester will ensure that your email will reach your contacts looking the way you intended it to.

Use automatic follow up and auto-responders to improve customer service

Schedule automatic follow-ups for your clients including appointment reminders, holiday specials or feedback reminders. Set up auto-responders based on actions taken by clients.

For your next email campaign, Call us 02 8073 4699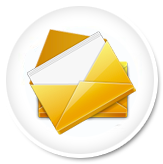 Take your email marketing to the next level
Our knowledge and experience can help you implement an email marketing strategy that will generate the biggest return for your business.
Actionable live campaign reporting

View open and click through rates to understand how your campaigns impact your website. View campaign reports or drill down to individual clients. Simple reports on trends are available or we can integrate with Google analytics for advanced statistics.

Integrate into your overall online marketing strategy

Email marketing is one of the key online marketing elements. We can help you tie it successfully together with all other elements of your online marketing strategy.

Training and 24×7 support has you covered

We provide you with training on how to build successful email marketing campaigns. We are available when you need us 24 x 7 via phone, email or live chat.

Complete campaign creation service

Whether you're short on time or want to focus on other areas of your business, we can create and run campaigns designed to create results for your business. Enquire Now.

Need Assistance?

Live Chat

Contact Us

02 8073 4699
Our Clients
Adding a dash of glamour to your business promotions. Take a look at some of the clients we are proud to be associated with.