Complete Cloud
What we stand for

Complete Cloud powers complete online solutions for your business success. We source the best technology in order to offer solutions that meet your needs, reduce expenses and expand your online presence.
Your success is our success.  By taking the time to understand your business, we provide solutions designed especially for your unique situation. Our goal is a long term relationship, not just selling you the latest product.
We are passionate about technology and the money and time that good technology solutions can save small business. We are constantly identifying the latest trends and introducing them to clients we know will benefit from them.
Why we were founded

Do you ever feel like you bounce from one provider to another, trying to tie together your website, marketing and file management activities?  You're not alone.  Some technology companies specialise in online marketing, others in website development, others in cloud solutions but none of them offer a complete online solution.
That's why we do.  We are a one-stop shop for all your small business online needs.  Websites, marketing, cloud and file management. We do it all and more!
We provide you a single contact for all your online activities.  Because our experts are across all of them, we can leverage the success of all your online activities together.
Now you can have the benefits of big business IT at affordable small business prices. Recent advances in technology, the mass adoption of cloud services and the increasing online consumers allows Complete Cloud to provide technologies for small business that could only be afforded by big business a few years ago.
What we do

We work closely with you to provide solutions that create a direct return for your business and help make your goals a reality.
We offer our clients expertise in each of the key areas a business requires for online success:
View all our products and services.
Why choose us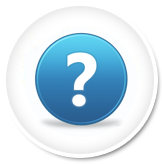 We provide complete, long term solutions, not just products
You only need to deal with one company with an invested interest in your continuing success. You get the right advice for your situation because trained, experienced experts in each online field work together on your project under the one roof.
Our dedicated support team are available 24×7. We are here to support you whenever you need us.
There are no lock in contracts for most of our products and services as they speak for themselves. If we are not delivering results for your business you can leave at any time.
View more reasons why you should choose Complete Cloud.