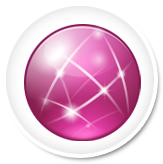 Lightning fast virtual hosting
Secure, reliable, lightning fast virtual private servers to give your business the power it needs.
High performance infrastructure

Our customers have come to expect the best from our service for good reason. Our Australian data centre provides consistent fast page loads with 99.9% uptime full stop.

Dedicated server resources

You have full control to tweak your virtual hosting server to a set up that suits your business' requirements. Dedicated virtual hosting server resources ensure your server will run reliably and predictably.

Enterprise security and antivirus

Our high grade enterprise security software will protect your data.  Our SPAM filters and antivirus software are top-of-the-line.

Each virtual server is insulated from each other, minimising the risk of unauthorised access from other customers and hackers

Save money

Pay for the services you need when you need them without having to worry about outlaying large sums of money for infrastructure.

Get unmatched hosting packages, Call us 02 8073 4699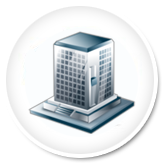 A flexible solution for your business
Our focus is your business. Complete Cloud provides you with solutions to meet your individual business's needs, not just another shiny box.
Flexible configuration

You have full control to configure your virtual hosting server to a set up that suits you. You can install the software that you need in the manner that you need it.

Scalability on demand

We can easily back up your entire virtual hosting server to another server. You can scale your server up or down on demand to ensure your IT infrastructure grows with your business without interruption to day to day activities.

Customised to your business

Our dedicated team work to understand your business and what makes it tick to help you get the best performance out of your virtual server.

Easy to understand reports

Access reporting on your server performance, trends and peak load times. The best way to increase success is to track it.

Learn more about VPS Hosting, Call us 02 8073 4699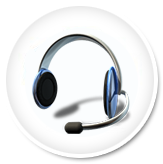 24×7 monitoring & support
We keep a close eye on our infrastructure to ensure your site runs smoothly. If a problem is detected, our support engineers will start working on it, usually before you're even aware of it.
24×7 support

24×7 phone, email and chat support when you need us. If there is a problem with your site, you want the best team in the business on it straight away.

Experience counts

We have refined our failover and backup procedures over many years. When your site needs to get up and running quickly, our team can make it happen.

Restoration is a breeze

In the event something does go wrong, our virtual hosting servers can be quickly restored and upgraded with minimal impact to your service.

Not sure about the hosting services, Call us 02 8073 4699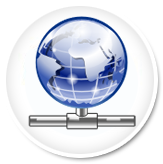 Which hosting is right for you?
Not sure which hosting is right for your business? View our services below or contact us on 02 8073 4699 to create the right package.
Shared web hosting

Quality reliable virtual hosting with a good value price tag. Resources are shared with a common IP address making hosting more affordable. Shared web hosting details.

Virtual private server (VPS)

Your own virtual server on shared hardware means you can configure your server and install software that you require with a dedicated IP address without the usual associated costs.

Dedicated hosting

If you need complete control over your environment or have a high volume of traffic, dedicated hosting is for you. Complete Cloud can create the right package for your business. Dedicated hosting details.

Looking for something else?

If you're after something specific call us on 1300 736 600 or contact us to tailor a package for you.

Need Assistance?

Live Chat

Contact Us

02 8073 4699
Our Clients
Adding a dash of glamour to your business promotions. Take a look at some of the clients we are proud to be associated with.