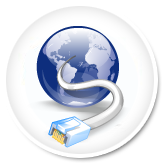 VPS Hosting Features
Virtual Private Servers with easy to use control panel customized to your business requirements.
Flexibility

VPS offers you the much needed flexibility allowing server configuration according to specific business needs. Create test environments and host high traffic websites without any hassle.

Unlimited Bandwidth

You are never short of bandwidth while creating multiple email accounts and users.

Simple Control Panel

Get your business online without any technical knowledge with our easy to use control panel.

Ultra-Fast Hosting

At Complete Cloud we ensure your website is up and running as quick as possible.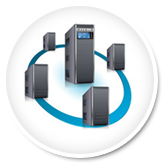 Why Choose Complete Cloud
Dependable and super-fast virtual hosting with 30 day Money back guarantee.
99.9% Network Uptime

Rest assured of fast page uploads with our Virtual servers. Complete Cloud with its Australia based data centres provides high performance and 99.9 % network uptime speeds.

No Setup Fee Or Hidden Costs

Complete Cloud does not charge you any setup fee. There are no hidden costs and you pay accordingly to your chosen monthly web hosting plan.

Assured 24*7 Customer Support

Complete Cloud offers unmatched localized support to customers. Get in touch with our experts round the clock over email, phone and chat for solutions to any of your hosting and server management queries.

Reliable High Class hosting

Complete Cloud provides you with premium web hosting services. Our top class, next generation servers ensure high levels of scalability, speed, reliability and security.