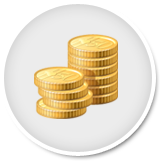 Why does my business need a website redesign?
A website is the first impression a customer forms about your business. Ask yourself these simple questions to find out if your website needs a redesign.
Website Design aligned to your business goals

Is your current website tailored to your business objectives? Complete Cloud offers you custom website designs that are designed keeping your business and its goals in mind.

Easy Navigation & Effective Call to Action phrases

Does your website allow easy navigation to users? Do you have strong call to action phrases included in every fold of your website telling customers and prospects about the next step you would like them to take? Talk to our Website Design experts to know more!

Better Look & Feel than competitor websites

The look and feel of your website is important as it helps draw attention of your customers and prospects and creates a perception about your business. Our designers strive hard to transform your website features into an attractive visual interface.

Easy Content Management System

Is updating your website easy? Can you add and update content on your website without much technical expertise? With Complete Cloud's easy to use Content management system you can update your website whenever you want without any prior technical knowledge.

Effective Lead Generation

Our team of professional web designers create stunning websites that help you target customers and prospects effectively generating qualified leads for your online business.

Increase ROI & Conversion Rates

Our website redesign ensures that your content is search engine optimised helping your website rank higher on Google improving ROI and conversions.
For details Call us at02 8073 4699