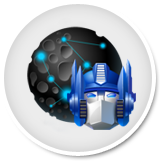 Why Does My Business Need A Website
A website is a great way to showcase your business to millions of online customers. A well designed website is an interactive catalogue that clients and prospects can browse anytime anywhere to get the desired information about your business with the click of a button.
Expand Reach

A website helps expand the reach increase visibility of your business by reaching your brand to millions of online customers and prospects.

Showcase Your Business

A website helps you showcase your brand's products and services to customers online.

Platform for effective digital advertising

Digital advertising is more measurable compared to traditional advertising. Use your website to get the most of online advertising using SEO, PPC and Email Marketing.
Create customer engagement

Stay connected to your customers anywhere anytime. With mobile responsive websites you can reach out to your prospects while on the move.

24*7 Connectivity

Be accessible to your customers and prospects round the clock.

Direct Selling

Sell your products and services directly to customers using your website. Online stores or ecommerce sites are a great way to convert browsers to buyers.
Save Time

Post all product updates on the website rather than communicating it to customers.

Increase Credibility

Gain customer trust by providing customers with a professional website and expert customer support

Stay ahead of Competitors

An attractive website helps create a great impression about your business helping you gain an edge over your competitors.
For details Call us at 02 8073 4699